Your one-stop-shop for all your smoking needs
Our store
Purple Thrills
Karen road
Nairobi, Kenya
Mon 1pm - 5pm
Tue-Sat 10am - 5pm
Friday open until 6 pm
If you want it...
...we've got it!
A smoke store in Kenya?
As fellow smokers we got tired of using business cards as filter tips or having to deal with fake rolling papers and simply missing basic smoking essentials that are nowhere to be found... 
Now you can finally get the quality and assortment you deserve at affordable prices!
So, if we're ever lacking in variety or if there's something you feel we've missed out on, please hit us up! We believe that our customers know best! Happy smoking!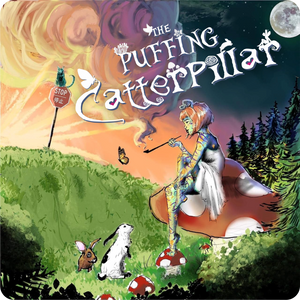 FAQ
Where are you located?
We're on a 5 acre farm in Karen where you can come and relax from the hustle and bustle of the city. Find us on google maps!
Location: Purple Thrills on Karen Road
Do you deliver?
Yes, we deliver countrywide! 

How long before I get my delivery?
We dispatch orders as soon as your payment arrives. We do same day delivery within Nairobi.
Can I pay on delivery?
Our riders cannot handle payments. We require for your order to be paid before it is dispatched. You can pay your order by M-PESA to tillnumber 723719 (The Bar Guys Ltd).
We're also available on Jumia for your convenience: https://www.jumia.co.ke/the-puffing-catterpillar/
Can we picnic at your location?
Yes you can! Feel free to bring your own food and drinks as we don't have a restaurant on site. If you're not a customer of our shop we charge 200 ksh per person for use of the space. Please be aware that we do not allow alcohol on our premises.
Contact us if you have any questions or special requests, we love to make you happy!
Contact Us